Famous Professionals of the Healthcare Industry
Healthcare is a huge and essential industry as it caters to our well-being and life, in general. Specialists study for five or six years, then undergo practical training at hospitals, cooperate with tutors to get experience and prepare for independent work. Some students try hard enough to become renowned professionals managing their own health centers, while others focus on the roles of nurses and assistants.
In the following list, we'll feature the most famous and influential professionals in the healthcare industry. Mainly, there will be practicing physicians and scientists. Note that the experts are listed alphabetically by name.
1. Tedros Adhanom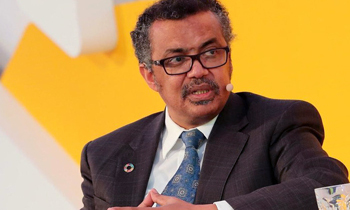 Who is the most powerful person in healthcare? The answer is obvious – the current head of the World Health Organization.
Today, this position is occupied by Tedros Adhanom, an Ethiopian healthcare and political player. Known as a malaria fighter, Tedros was the Minister of Health in Ethiopia, so he implemented several successful health reforms.
Tedros has a few degrees in different fields:
BSc in Biology in Asmara
MSc in Immunology of Infectious Diseases in London
D. in Community Health in Nottingham
As the WHO leader, Tedros focuses on providing top-quality health services to all countries and their citizens. It's clear that the decisions made by the Director-General are critical for the global healthcare industry.
2. James P. Allison
A famous American researcher, James Patrick Allison is an immunologist and professor at MD Anderson Cancer Center, Texas. He graduated from the University of Texas as BSc in Microbiology and Ph.D. in Biology. Later, Allison worked in California, New York, and Maryland.
Allison sticks to fundamental science and doesn't have solid practical experience, but successfully reshapes the industry of immunology and immunotherapy. He won the Nobel Prize in 2018, and the Lasker Award in 2015 for new cancer treatments. Generally, Allison is one of the brightest scientists studying cancer.
3. Atul Gawande
Born in Brooklyn in the Indian family, Atul Gawande is an American practicing surgeon, researcher, and journalist. He studied at Stanford and earned two Bachelor degrees in Biology and Political Science. Later, Gawande earned Master of Arts in Philosophy, Politics, and Economics at Oxford, as well as MD and MPH at Harvard. The latter university also was a residency for his surgical training in 2003.
Here are a few of the most prominent Gawande's interests and occupations:
General and endocrine surgeon in Boston
Professor at Harvard
Director of Ariadne Labs
Director of Lifebox, an organization focusing on reducing deaths in surgery
Recently, Gawande has become a CEO of the new healthcare company created by Warren Buffett, Jeff Bezos, and Jamie Dimon.
4. John D. Halamka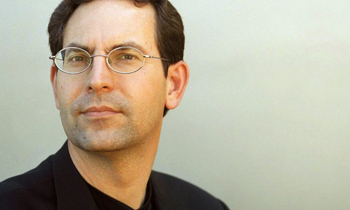 John Halamka is interested in both the medical and IT industries. He was born in Iowa but then moved to California.
He obtained a degree in Public Policy and Medical Microbiology at Stanford, Doctor of Medicine and Doctor of Philosophy at San Francisco/Berkeley, and Postdoctoral Fellowship in Medical Informatics at Harvard/MIT.
Now, Halamka works on promoting electronic medical records and general improvement of data sharing. He also continues practicing as an emergency doctor and consults Boston experts about poisonous plants.
5. Vivian Lee
There are only a few famous female medical workers who have successfully broken the glass ceiling. Vivian Lee is one of them. This American scientist is interested in radiology and general health services. She was a member of the NYU MRI research team and a CEO of several health centers in New York and Utah.
Lee is awarded with many degrees and training certificates:
Doctor of Philosophy in Medical Engineering, Oxford
Doctor of Medicine, Harvard
Master of Business Administration, Stern School of Business
Residency in Diagnostic Radiology, Duke University
Postdoctoral Fellowship in MRI, New York University
6. Jack W. Szostak
This is another scientist who focuses on fundamental studies. Jack Szostak graduated from McGill University with a Bachelor of Science in Cell Biology and then completed the curriculum of the Ph.D. program in Biochemistry at Cornell University. Currently, Szostak teaches genetics as a professor at Harvard.
We can't miss notable prizes earned by Szostak:
2006: the Lasker Award
2008: the Heineken Prize
2009: the Nobel Award (shared)
2011: the Oparin Medal
Mostly, Szostak is recognized by his studies in genetics. He earned the Nobel Award for his discovery of telomeres' protective function for chromosomes.
7. Tu Youyou
88-year-old Chinese scientist, Tu Youyou is a unique person. Her entire life is strongly associated with China where she was born, studied, and conducted her research.
Tu had a tuberculosis infection which attracted her interest to healthcare. She went to Beijing Medical College and graduated from Beijing Medical University. Subsequently, she continued researching on traditional Chinese herbal medicine and chemistry.
Tu is the first Chinese female to get the Nobel Award and the Lasker Award. She earned these prizes thanks to the discovery of artemisinin and dihydroartemisinin – drugs used to cure malaria.
Becoming a professional
These people are whales of the modern healthcare world. They are famous for game-changing inventions, successful treatment approaches, and medical research. Your road to the healthcare Olympus should begin with attending courses or, at least, watching introductory online lectures. Remember that success is always the result of hard work.