Gambling Addiction Related Events
Gambling addiction is dangerous as the society often underestimates it, so it's crucial to know the ways to fight this problem. While psychologists and non-government organizations can help, there is another option – engage in seminars or conferences to share your experience.
Gambling addicts suffer from various problems related to their job, family, and health. The addiction may lead to other disorders like depression. Since gambling addiction is a real problem, it's worth knowing how to deal with it.
Self-exclusion. To prevent impermissible high losses, you can block yourself in casinos. This option is available at most online gambling platforms.
Look for other sources of emotion. If you are looking for something specific in games, consider getting this feeling or emotion from other sources.
Join a support group. Large communities like Gamblers Anonymous offer their assistance in fighting the addiction.
Consult a therapist. Finally, the best approach is to seek professional help. Experienced psychologists know how to treat such addictions.
As doctors focus on tête-à-tête interaction and relatives simply don't have enough experience to help, events like conferences and seminars supervised by the professional physicians allow discussing the problem efficiently. Usually, large-scale events are held annually or twice a year, but local meetings can be monthly- or even weekly-based. Online seminars aka webinars are more flexible, so different organizations conduct them regularly.
Goals of Such Events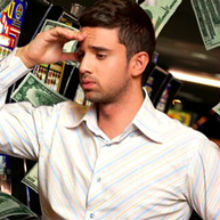 Typically, the mentioned activities pursue two key objectives:
To train physicians and social workers
To help people with gambling addiction
The first approach focuses on bringing together industry-related professionals who discuss and share their experience and innovative treatment ideas. Such conferences are more about talking and meeting other experts, while seminars/webinars aim at training and educating listeners.
Along with therapists, regular people can also visit such events. Gamblers and their relatives can learn about the addiction, discover ways to overcome it, and even talk about their problems publicly.
Initiatives by Problem Gambling Organizations
There are several global, regional, and local organizations, which work on promoting responsible gambling, supporting addicts, and educating the community. For example, the USA is famous for its National Council on Problem Gambling and National Center for Responsible Gambling. Canada has established the Centre for Addiction and Mental Health in Ontario. The UK government has many official departments and GamCare. The mentioned companies hold different educational events.
Webinars
Webinars are convenient as any user with the Internet connection can join, watch, and talk. Most of them are free for all.
National Council on Problem Gambling
The organization works in the field of responsible gambling, promotes a healthy attitude to casinos and games, protects gamblers, educates them and their families. Webinars by the NCPG cover general issues like "Gambling Behavior" (how it is shaped, why people gamble, which subtypes gambling addiction includes, and so on). You can check the upcoming events here.
Gambling, Gaming & Technology Use Organization
This Canadian team consists of therapists and teachers who share their vision and knowledge with gamblers. Webinars cover an impressive range of topics including e-therapy for gambling addicts, medicines for curing the problem, promotion of healthy alternatives to gambling, compassion fatigue, and trauma-related problems.
National Center for Responsible Gaming (NCRG)
The NCRG funds scientific research dedicated to gambling and the related problems. Sometimes, this authority conducts online seminars with renowned experts who talk about their studies and findings. For instance, there were webinars with Bruce S. Liese and Heather M. Gray in 2018.
Conferences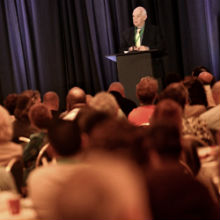 Real-world conferences focus on engaging different individuals, from the most famous physicians to occasional gamblers. Such events feature discussion panels and, usually, a few public lectures, so you can choose which type of activity is more interesting. In addition, conferences include roundtables and closed seminars.
National Council on Problem Gambling
The already mentioned organization holds an annual conference, which gathers doctors, social helpers, and gambling experts all over the world. In 2019, the event will cover issues of prevention, education, treatment, regulation, research, and recovery.
National Center for Responsible Gaming (NCRG)
Another annual forum is held in cooperation with the Global Gaming Expo. Healthcare workers, scientists, gambling regulators, casino-related experts, and regular people can visit the NCRG Conference to learn about new research findings, strategies, and treatment approaches.
Trainings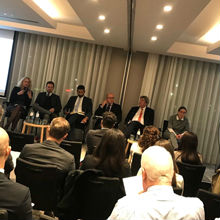 The specific courses provided by gambling organizations deliver unique experience to groups or individuals. Via trainings, players learn about the addiction and ways to deal with it. Usually, trainings are held upon request, and may be offline or online.
Gambling, Gaming & Technology Use Organization
Apart from the webinars, the Ontario-based center provides long-term introductory courses and in-person workshops. For instance, there are trainings focused on meditation techniques for gambling addicts and adoption of the practice in clinics.
GamCare Organization
The team supervises various group or individual trainings focused on gambling awareness, spotting addictions, and helping problem gamblers. As well, there are courses on communication and social responsibility. Finally, GamCare provides personal consultation service to meet the needs of every client.
Conclusion
There are dozens of gambling-related organizations, which work hard to prevent the addictions or treat them properly. If you want to know more about the illness, help your relative, or become a more experienced physician, consider taking courses (via webinars or trainings) or visiting conferences.