Famous Gamblers Donating to Charities Which Help to Cure Gambling Addiction
The intersection of gambling and charities looks odd, but think twice and you will find a touch point: big money allows people to satisfy all needs. According to Abraham Maslow and his hierarchy, we move from physical to psychological needs to reach the top called Transcendence. Here, altruism comes.
High winners are no longer satisfied with their luxury life and branded accessories, so they focus on helping others. Therefore, they donate to charities which really help distressed people including addicted gamblers. As a result, philanthropists feel more satisfied and happy thanks to these donations.
Let's find out how gamblers help other gamblers, who exactly the brightest donators are, how charities fight addictions, and why it's important.
What is gambling addiction?
There are several names for this – problem, pathological, and compulsive gambling, as well as gambling disorder and gambling addiction. They all stand for a strong urge to gamble regardless of consequences and conditions.
Addicts continue betting even when they realize that they will lose everything. American psychiatrists list nine symptoms of gambling addiction with the focus on harmful aftermath.
Why it's important to donate to this sphere?
The problem of addiction is pretty significant as it's potentially dangerous for all people involved in gambling activities. Slight mood changes, quarrels with relatives, problems with a boss – even the least noticeable reason may cause gambling addiction.
Accordingly, the community should hold various educational events, create websites, virtual and real establishments where compulsive gamblers can get help. Obviously, both preventive and treatment measures require some money.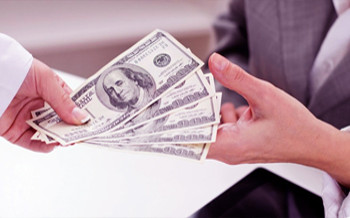 However, it's important to not only donate but also engage others to participate. For example, the initiative of Josh Moynahan aimed at supporting Gamblers Anonymous hasn't attracted enough funds.
That's why we have to remember about ads and promotion campaigns to help charities, addicted gamblers, and regular players.
Gamblers who donate the winnings to charities
In fact, there are several worldwide and regional organizations focused on providing help to gamblers. Their websites feature pages dedicated to fundraising (GambleAware), donations (GamCare), and support (National Council on Problem Gambling – NCPG). Sometimes, these pages may include lists of supporters, but they mostly consist of casino operators or software providers who collect money from employees and gamblers.
As for individuals, it's better to focus on famous people like poker experts, gambling whales or simply successful players who have won a lot. Here are some names, their gambling interests, and notable donations:
Alan Woods, blackjack and horse racing. Financed mental health research and donated to various Filipino associations like schools and orphanages.
Bill Benter, horse racing. Through the Benter Foundation, donated to organizations focused on education, global citizenship, and human services.
Edward O. Thorp, blackjack. Donated $1 million to the University of Carolina.
Phil Ivey, poker. Through еhe Budding Ivey Foundation, launched several educational programs. Also, supports Empowered 2 Excel and Bad Beat on Cancer.
Chris Moneymaker, poker. Contributes to Humane Society and Autism Speaks but prefers keep amounts of donations secret.
Phil Hellmuth, poker. Donates to dozens of organizations and funds, hosts different charity poker tournaments.
Daniel Negreanu, poker. Holds the annual charity golf tournament to support the Lili Claire Foundation which helps kids with special needs.
Dan Bilzerian, poker. Through the Robin Hood Project, supports people in need. As well, hosted a tournament in 2015 to fund brain research.
Chris and Colin Weir, EuroMillions lottery. Donated millions to the Weir Charitable Trust which works with healthcare, sports, and recreational organizations.
Cynthia Jay-Brennan, Megabucks slots. Donated thousands of wheelchairs to disabled people, also supported Mothers Against Drunk Driving.
Gloria MacKenzie, Powerball lottery. Donated $2 million to her native Schneck High School in Maine.
It's clear that a lot of professional gamblers tend to donate huge parts of their winnings, but what's interesting – they don't send money to gambling associations. Possibly, these persons don't disclose such donations and help anonymously.
How can we help addicted gamblers?
Money raised by charities can boost various volunteer initiatives and help addicted gamblers, or those who are at risk. For instance, the NCPG hosts several programs including the Helpline Network accessible anywhere in the USA, National Conference focused on problem gambling challenges, Gambling Awareness Month with different educational events, various newsletters, websites, and help centers.
Obviously, all these programs require significant money infusions, which come from charitable funds, gambling platforms, and governments. Considering that some casinos fail to donate enough like it was in the UK in 2016 (₤8 million out of ₤13.8 million needed), regular gamblers can contribute, as well. It's important to send money to trusted authorities to be sure that your donations will help someone.